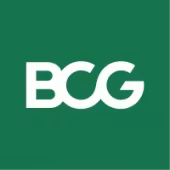 Legal Counsel - Privacy
Posted Nov 07
Full Time
On Site
Atlanta, Georgia
WHAT YOU'LL DO
BCG is partnering with our clients to tackle some of the world's biggest and most pressing challenges. Grounded by our values and guided by our purpose, we are unlocking the potential of those who advance the world. Our Global Legal Team is a key enabler of our firm's success, helping to drive impact and progress across a number of important dimensions.   
  
As a Legal team member, you will work across BCG teams and functions to support our business growth strategy, provide counsel and expertise, drive legal innovation, and leverage the power of new ways of working. 
YOU'RE GOOD AT
As a Data Privacy counsel, you will work within BCG's Global Legal Team and Data Protection office team to ensure privacy compliance of BCG offices, with a focus on processing activities in BCG NAMR offices. Working alongside our teams of legal counsels, security experts, IT architects, developers, data scientists and marketers, you will impact company-wide awareness and understanding, system architecture, and risk posture. Within this role you will be responsible for supporting and implementing all aspects of the global data protection compliance strategy and advising on legal matters surrounding data protection/privacy. Among other things, you will:
Provide assurance of privacy compliance with global and regional regulations (including the CPRA and others applicable privacy laws in the NAMR region)
Support the Legal and Procurement teams with data privacy agreements with global and local vendors, and vendors we use during our client projects, including contract negotiations
Support the Legal team with data privacy agreements with clients, including contract negotiations
Work with colleagues in the Information Security and Compliance team on review, writing, and governance of our global policies
Work on training materials, and conduct global and local training sessions, in a way that both the message and the reasoning are understood
Perform research and communicate up-and-coming data protection legislation
Collaborating across teams, you will facilitate and enhance training programs, and you will foster awareness about privacy & security best practices and risks
Support Data Protection Impact Assessments where necessary
YOU BRING (EXPERIENCE & QUALIFICATIONS)
Graduate degree (J.D.) in Law from an accredited law school and admitted to practice
At least 5+ years of experience in data privacy and compliance
2+ years with a reputable law firm preferred; prior relevant in-house experience preferred
Excellent written and oral communication skills
English fluency; other languages a plus
YOU'LL WORK WITH
BCG's legal group manages a full spectrum of legal issues, including contracts, intellectual property, regulatory matters, corporate compliance, and corporate governance. The firm's legal team serves as both a trusted advisor to the business and an activist agent of change.