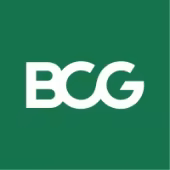 Associate General Counsel
Posted Nov 07
WHAT YOU'LL DO
Against the backdrop of a rapidly evolving business and commensurate increase in employees, BCG wishes to hire a very experienced employment lawyer who can operate across the 50+ countries BCG operates within to manage a team of international employment lawyers and support the firm's dedication to its employees and its Values while managing exposure to the associated risks. The successful candidate will also need to not only drive some complex and strategic projects impacting BCG globally, but to proactively identify new initiatives to solve.
YOU'RE GOOD AT
Technical and functional expertise
Applies deep knowledge; recognised for expertise
Is driven to identify areas where expertise is lacking and to develop such areas internally
Seeks to enhance knowledge/experience through best practice sharing and training
Delivers high-quality, accurate results
Incorporates knowledge of policies and practices into work
Problem Solving and Analytical Skills
Track record of challenging traditional ways of doing things…moves beyond the obvious without letting frustration get in the way of developing a creative solution
Ability to resolve complex issues and problems independently with sound judgment balanced with seeking guidance and assistance when needed
Ability to address root causes behind issues, identify patterns, comprehend the big picture and long-term implications
Proven ability to perform rigorous and accurate analysis
Communication, interpersonal and teaming skills
Ability to work successfully in a team environment, manage multiple clients, and provide strong consultation throughout the search process
Ability to influence stakeholders and be perceived as a credible partner by business leadership
Ability to successfully work and communicate with individuals at all levels of an organisation
Advanced verbal and written communications and listening skills
Self-starter with the ability to work independently and in teams
Proven success in setting priorities and communicating expectations with key stakeholders
Ability to work positively and collaboratively with others and in teams, building long lasting relationships
High level of initiative, self-motivation, resourcefulness, collaboration and patience
Work management, organisation and planning
Performs successfully in a fast-paced, intellectually intense, service-oriented environment and to interpret rules and guidelines flexibly to enhance the business and in keeping with BCG's values and culture
Experience working successfully within a complex matrix structured organisation is essential
Ability to understand and manage complex reporting relationships and incorporate multiple cultures
Effectively balance strategic thinking with the ability to get things done within a rapidly changing work environment
Demonstrates a flexible approach to work and has excellent work management and organisational skills
Ability to balance multiple competing priorities
Ability to anticipate obstacles and issues and create effective contingency plans
Champions the adoption of technology in the legal team
Customer and business focus
Approaches work with a dedicated focus on client service and delivery
Appreciates urgency and the need to prioritise
Awareness of need to provide high level client support while successfully balancing the needs of the organisation, the manager and the candidates
Strong business acumen
People Management and Leadership
Track record of managing teams
Non-hierarchical; has no issues with giving direction to more senior individuals or to take direction from stakeholders across the business who may not be a direct reporting line
Consistently directs situations and inspires people for an all-win situation
Drives business results by aligning the vision, mission & values
Enlists the cooperation of others while tapping into the skills & abilities of others to achieve desired results
Understanding of cultural differences across regions; ability to engage and connect with virtual team members and stakeholders
YOU BRING (EXPERIENCE & QUALIFICATIONS)
The successful candidates will be comfortable in a fast-paced global organisation and confident in their regular interactions with the business and making decisions that require intellectual nimbleness, pragmatism and commercial acumen. They will need to be self-motivated, proactive and hardworking team players who can influence through persuasion.
They will be very seasoned and skilled lawyers with a core competency around all aspects of employment/HR across a large multi-national to counsel BCG across the full range of employment-related activities globally.
Qualified lawyer with excellent academics and 20+ years legal experience with employment expertise, preferably with a combination of large law firm and 'Blue Chip' corporate or consultancy and high-quality legal training

Comfort across the full range of employment issues including, but not limited to, hiring, termination, mobility and immigration, disputes, contingent workers, investigations, regulatory issues, DEI strategy, global and local forms and approaches, advisory support for both firm-wide and specific employee issues

The ability to draft, review and negotiate complex employment-related agreements, policies, processes and training materials
The credibility to develop, implement and champion BCG employment-related policies and processes while also providing practical support to those who seek approvals on deviations from global policies/norms

The ability to quickly comprehend complex sets of international laws and regulations and interpret those laws within the context of BCG's global policies

A proven track record of delivering business facing outcomes in a dynamic, global, fast-paced and commercially driven environment

Substantive international experience, a willingness to travel and the flexibility to deal with a diverse set of stakeholders, clients, advisers and colleagues around the globe

Excellent written and oral communication skills with the personal presence to influence others whether in small groups or presenting to large audiences
Superior analytical and creative problem-solving skills combined with a talent for absorbing new skill sets and areas of expertise efficiently

Experience in and comfortable with working with colleagues and clients who are not co-located.

A high degree of professional ethics and integrity

Proficient computer skills: Windows, Word, Excel, PowerPoint, Outlook
YOU'LL WORK WITH
BCG's legal group manages a full spectrum of legal issues, including contracts, intellectual property, regulatory matters, corporate compliance, and corporate governance. The firm's legal team serves as both a trusted advisor to the business and an activist agent of change.