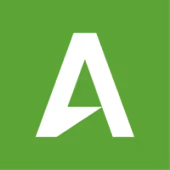 In-house Legal Counsel - M&A
Posted Nov 07
At AlixPartners, we solve the most complex and critical challenges by moving quickly from analysis to action when it really matters; creating value that has a lasting impact on companies, their people, and the communities they serve. By understanding, respecting, and honoring the needs of our employees, clients, and communities, AlixPartners actively promotes an inclusive environment. We strongly believe in the value that diversity brings to our experiences and are committed to the perpetual enhancements of initiatives, policies, and practices. We hold ourselves accountable by providing the space for authenticity, growth, and equity for everyone.
AlixPartners has embraced a hybrid work model to provide flexibility and support our employees' work-life integration. Our hybrid model combines a mix of in-person at an AlixPartners office and remote working.
What you'll do
The ideal candidate for this position on AlixPartners' Global Legal team will have strong experience with Mergers and Acquisitions, contract review, and corporate governance. You will have the ability to roll up your sleeves and get legal work completed, work well within a team and matrix structure, and manage legal counsel and administrative personnel both inside out outside the firm.
The Senior Legal Counsel position is located in either Southfield, MI or New York, NY, reporting to the Deputy General Counsel. Paid relocation is not available.
Represent AlixPartners in M&A and strategic investment transactions:

Strategize with senior company executives regarding the negotiation of M&A transactions and assist AlixPartners' Mergers &Acquisitions group with such discussions and negotiations.
Work with and manage outside legal counsel, including non-US counsel in cross-border deals.
Independently manage drafting and review of transactional documents and correspondence.
Advise and coordinate with non-legal professionals supporting M&A and strategic investment transactions (e.g. Corporate Development, Tax, HR, etc.), including working with tax and other advisors to structure transactions to be most advantageous from a legal and business perspective.
Coordinate and manage the legal due diligence process.
Handle post-closing matters including deferred purchase price payments and equity.

Assist with preparation and distribution of materials and minutes for board and committee meetings, as well as the coordination of corporate governance communications with senior management and board members.
Ability to manage all aspects of the firm's equity program, including drafting equity agreements, managing equity issuances, and coordinating equity repurchases.
Coordinate the negotiation of vendor purchasing contracts with our Purchasing team.
Coordinate, with outside counsel, management of the firm's intellectual property.
Ability to lead special projects and manage legal and administrative staff.
Additional responsibilities as identified. This description is not designed to encompass a comprehensive listing of required activities, duties, or responsibilities.
What you'll need
Minimum five (5) years prior large law firm corporate legal experience spanning M&A, private equity, corporate finance, or corporate governance. Post law firm in-house experience is desirable.
A law degree from an accredited law school. Active bar membership.
Excellent legal writing skills with a high attention to detail and accuracy.
Financing transaction experience is desirable.
Collaborative style and customer-service mindset with the ability to interact professionally with a diverse group of people at all levels within a matrix, team-oriented environment across cultures and geographic locations.
Excellent organization and time management skills with the ability to prioritize tasks and adapt to changing circumstances.
Possess characteristics such as strong executive presence, common sense, teamwork, professionalism, high level of sound judgment and business acumen, excellent time management and accountability, proactive in resolving issues.
Exceptional customer service and interpersonal skills.
Able to handle and protect confidential, sensitive information.
Excellent written and verbal communication skills in English.
Willingness to work outside of normal U.S. business hours, and as unique projects/needs arise.
Ability to work full time in an office and remote environment; physically able to sit/stand at a computer and work in front of a computer screen for significant portions of the workday.
Must become familiar with, and promote and abide by, our Core Values as defined by the AlixPartners' Code of Conduct and foster an inclusive environment with people at all levels of an organization.
The firm offers a comprehensive benefits program including health, vision, dental, disability, 401K, tuition reimbursement, identity theft protection, and mental wellness support. Employees will also receive a generous paid leave policy including vacation/personal time starting at 7.34 hours per pay period, sick time up to 80 hours annually, parental leave, and twelve holidays.
The salary range for this role takes into account a number of factors and is between $130,000 - $175,000 with potential eligibility for an annual discretionary bonus.
AlixPartners is an equal opportunity employer. All qualified applicants will receive consideration for employment without regard to, among other things, race, color, religion, sex, sexual orientation, gender identity, national origin, age, status as a protected veteran, or disability. AlixPartners is a proud Silver award-winning Veteran Friendly Employer.