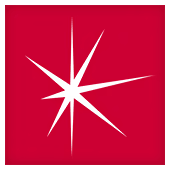 Assistant General Counsel
Posted Nov 07
Full Time
Remote
Chicago, Illinois
Job Description
Description
We're powering a cleaner, brighter future.

Exelon is leading the energy transformation, and we're calling all problem solvers, innovators, community builders and change makers. Work with us to deliver solutions that make our diverse cities and communities stronger, healthier and more resilient.

We're powered by purpose-driven people like you who believe in being inclusive and creative, and value safety, innovation, integrity and community service. We are a Fortune 200 company, 19,000 colleagues strong serving more than 10 million customers at six energy companies -- Atlantic City Electric (ACE), Baltimore Gas and Electric (BGE), Commonwealth Edison (ComEd), Delmarva Power & Light (DPL), PECO Energy Company (PECO), and Potomac Electric Power Company (Pepco).

In our relentless pursuit of excellence, we elevate diverse voices, fresh perspectives and bold thinking. And since we know transforming the future of energy is hard work, we provide competitive compensation, incentives, excellent benefits and the opportunity to build a rewarding career.

Are you in?

PRIMARY PURPOSE OF POSITION
A highly qualified attorney with state regulatory experience who works independently and has major matter, team and client responsibilities. Frequently supervises internal and external professional teams working on legal matters. Work generally involves handling matters of substantial importance.
PRIMARY DUTIES AND ACCOUNTABILITIES
Performs as a specialist in regulatory and administrative law, including ratemaking, provides technical and expert legal services to Commonwealth Edison Company and has strong comprehension of the electric utility business.

Under little or no supervision, plans, conducts and supervises large and highly complex legal assignments; evaluates both legal and business risks, regulatory viability of strategic initiatives and advises clients; accordingly, represents Exelon in regulatory proceedings, litigation or other relevant matters.

Provides legal counsel to all levels of management, including senior leadership.

Provides project leadership direction, and managerial/development support to less experienced attorneys and support staff.
Prepares and manages budgets and early matter assessments for all matters involving outside counsel.
Projects / duties as assigned, including assisting the Deputy General Counsel with the operations of the group.
JOB SCOPE
Manages relationships and matters with ComEd and outside counsel.
Demonstrates superior business knowledge in portions of the business and industry; anticipates and understands trends in areas of law related to the business.
Strong leadership skills: ability to work in stressful conditions under time deadlines.
Qualifications
MINIMUM QUALIFICATIONS
An LLB or JD from an accredited law school and licensed to practice in Illinois.
At least 10-12 years of professional experience in state regulatory law.
Possesses and applies a comprehensive knowledge of principles, practices and procedures relevant to the complex operation and success of a utility regulatory practice.
Requires excellent legal research, analytical and communication abilities.
Requires excellent legal research, analytical and communication abilities.
PREFERRED QUALIFICATIONS
Experience in administrative litigation including appearing before administrative law judges and commissioners, preparing and presenting pre-filed testimony, and oral argument.
Experience with regulatory agencies, including working collaboratively in workshops and through stakeholder outreach prior to rulemaking or related policy formulating proceedings.
Experience managing, developing, and supervising attorneys and legal support staff.
Experience working with technical experts to prepare and present testimony in contested proceedings. Strong legal writing experience including briefs submitted in contested cases with complex fact issues, and pleadings on technical subjects incorporating complex fact patterns into issues of law in a manner accessible to non-experts.
Experience leading a team of attorneys, case managers, and cross-department clients through cross-department initiatives, external audits, and complex litigation, such as rate cases.
Experience presenting to and providing direct advice and counsel to clients, including senior management.