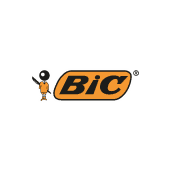 Senior Legal Counsel, Employment & Litigation
Posted Nov 08
For over 75 years, BIC has been creating ingeniously simple and joyful products that are a part of every heart and home.
As a member of our team, you'll be a part of reigniting a beloved brand as we continue to reimagine everyday essentials in new, sustainable and responsible ways.
Our "roll up your sleeves and get the job done" approach to work creates an environment where self-starters, problem solvers and innovative thinkers thrive. BIC team members are empowered to take ownership of their careers and bring their unique perspectives to the table to make a meaningful impact on our mission.
It's a colorful world - make your mark by joining the BIC team today.
The Senior Legal Counsel, Employment & Litigation reports to the Associate General Counsel and has day-to-day responsibility working closely with Human Resources on key employment-related matters that arise and assisting the Associate General Counsel with all litigation matters impacting the Company.

Ability to work from the Shelton, CT office at least two days a week or as business needs require.

Responsibilities
Provide advice and strategic support to Human Resources on a full range of employment-related matters including hiring, performance management, leaves of absence, benefits, investigations, labor issues and termination.
Monitor federal, state, and local legislation, regulations, and case law on employment-related matters pertinent to the company; communicate updates and recommendations as needed and coordinate update/revising of Company policies and training requirements per changes in laws and regulations.
The successful candidate will supervise outside counsel to ensure that litigation matters (product liability, employment, commercial matters, etc.) are progressing appropriately and that deadlines are met.
Experience managing others, drafting and answering discovery, drafting motions, briefs, expert reports and protective orders, and preparing witnesses and exhibits for trial are essential.
The position will also involve some regulatory and standards compliance work. Experience with insurance defense, insurance coverage and claims handling are a plus.
Occasional travel may be involved.
Qualifications
7+ years of civil litigation and employment law experience,
Juris Doctor (J.D.) and member of Connecticut and/or other state bar in good standing; without admission in Connecticut must be eligible to register as Connecticut Authorized House Counsel.
Excellent knowledge of federal and state employment laws and regulations across the country (including Title VII, ADA, FMLA, FLSA, etc.) and experience with federal and state agencies (DOL, EEOC, CT CHRO, etc.).
Entrepreneurial mindset that enables you to work independently with little guidance, but also to use good judgment and escalate issues when needed.
Demonstrated ability to guide multiple objectives and initiatives simultaneously.
Ability to operate as a team player who can effectively work with and manage Ability to translate complex and evolving legal requirements into practical, actionable plans for internal business clients.
Exceptional written and oral communication skills.
Sound and practical business judgment, along with good old-fashioned common sense
BIC is an Equal Opportunity Employer. We strongly commit to hiring people with different backgrounds and experiences to help us build better products, make better decisions, and better serve our customers. We do not discriminate based upon race, religion, color, national origin, gender, sexual orientation, veteran status, disability status, or similar characteristics. All employment is decided based on qualifications, merit, and business need.
BIC is not seeking assistance or accepting unsolicited resumes from search firms for this employment opportunity. Regardless of past practice, all resumes submitted by search firms to any team member at BIC via email, or directly to a BIC team member in any form without a valid written search agreement in place for that position will be deemed the sole property of BIC, and no fee will be paid in the event the candidate is hired by BIC as a result of the referral or through other means