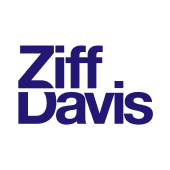 Corporate Governance Specialist
Posted Nov 09
Description
Ziff Davis (NASDAQ: ZD) is a vertically focused digital media and internet company whose portfolio includes leading brands in technology, shopping, gaming and entertainment, connectivity, health, cybersecurity, and martech. Today, Ziff Davis is focused on seven key verticals – Technology, Connectivity, Shopping, Entertainment, Health & Wellness, Cybersecurity and Marketing Technology. Its brands include IGN, Mashable, RetailMeNot, PCMag, Humble Bundle, Spiceworks, Ookla (Speedtest), RootMetrics, Everyday Health, BabyCenter, Moz, iContact and Vipre Security.
Job Duties:
Manage administration of the company's global corporate governance, including filing and managing various domestic and international business entity documents, managing registered agents, preparing franchise tax filings, and assisting with audit responses.
Maintain entity management database including annual audits and database updates, ensuring meticulous corporate recordkeeping.
Prepare documents for the formation, maintenance, and dissolution of legal entities, including certificates of incorporation, bylaws, operating agreements, board and shareholder resolutions, director and officer changes, merger and dissolution certificates, powers of attorney, qualifications to do business and annual reports. Assist with preparation of board meeting agendas and minutes for domestic and international legal entities.
Assist with administration of company's commercial contracts, including coordinating internal approvals and signatures.
Assist with gathering information for public company filings, including SEC filings of the proxy statement, Section 16 reports, Form 10-Q, Form 10-K, and Form 8-K.
Coordination with counsel to ensure compliance requirements are met for international compliance.
Coordinate with local and divisional finance, tax and treasury departments on a broad range of matters. Support treasury and tax with Know Your Client Anti-Money Laundering Requests and bank accounting opening documentation.
Knowledge of international audited financial statement requirements.
From time to time, assist with administrative aspects of the company's intellectual property portfolio, including maintaining records and investigating third party infringing activity.
Assist with administration of the company's mergers and acquisitions transactions, including diligence matters and signing/closing processes.
From time to time, assist with administrative aspects of the company's regulatory compliance programs and other legal matters.
Job Requirements and Experience:
Bachelor's degree and/or paralegal certification preferred.
At least 3 years' experience as a paralegal at a reputable law firm and/or company.
Excellent organizational skills and attention to detail.
Excellent project management skills, including the ability to handle multiple projects and keep track of multiple deadlines simultaneously.
Excellent interpersonal and communication skills and the ability to work effectively with employees at all levels.
Strong problem-solving skills and good judgment.
Ability and openness to learn new things.
Ability to work in fast-paced, high-pressure and rapidly changing environments.
Notary public commission a plus.
Experience with Diligent Entities a plus, but not required.
Disclosure as required by state laws, the salary for this role has a range from $90,000 - $110,000, health insurance, and 401K.