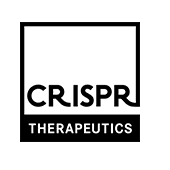 Intellectual Property Attorney, Prosecution
Posted Nov 11
Company Overview
CRISPR Therapeutics is a leading gene editing company focused on developing transformative gene-based medicines for serious diseases using its proprietary CRISPR/Cas9 platform. CRISPR/Cas9 is a revolutionary gene editing technology that allows for precise, directed changes to genomic DNA. CRISPR Therapeutics has established a portfolio of therapeutic programs across a broad range of disease areas including hemoglobinopathies, oncology, regenerative medicine and rare diseases. To accelerate and expand its efforts, CRISPR Therapeutics has established strategic partnerships with leading companies including Bayer, Vertex Pharmaceuticals and ViaCyte, Inc. CRISPR Therapeutics AG is headquartered in Zug, Switzerland, with its wholly-owned U.S. subsidiary, CRISPR Therapeutics, Inc., and R&D operations in Boston, Massachusetts and San Francisco, California, and business offices in London, United Kingdom.
Position Summary
Reporting to the General Counsel, the Intellectual Property Attorney, Prosecution will play a key role in patent prosecution and strategy for CRISPR's gene editing platform and diverse range of therapeutic programs. The attorney will advise on a wide range of intellectual property matters, including patent preparation and prosecution, management of outside counsel, patent portfolio management, and IP strategy. The Intellectual Property Attorney, Prosecution will be closely involved with CRISPR's Intellectual Property teams (internal and external), Research & Development teams, Business Development team and other strategic collaborators.
Responsibilities
Partner closely with various research teams to identify potentially patentable subject matter as well as collaborate with other internal stakeholders (e.g., research, development, business development) on matters relating to the company's global IP portfolio (e.g., due diligence in support of business development activities)
Actively manage the drafting, filing and prosecution of patent applications worldwide, both directly and through management of outside counsel
Conduct freedom-to-operate analyses, both directly and through management of outside counsel.
Communicate with executive leadership team on IP strategy and status of matters impacting the Company's IP portfolio
Establish a strong relationship with outside counsel and be willing to evaluate their advice independently
Review proposed research papers and other publications for any impact on patent strategies
Develop and continually expands a thorough understanding of the Company's current and planned business activities, products, competitors, and markets and keep abreast of developing legal trends, laws and regulations.
Minimum Qualifications
A U.S. patent attorney with at least a bachelor's degree in Biology, Chemistry, Biochemistry or other closely related field. An MS or PhD is strongly preferred.
At least 6 years of experience as a patent attorney in-house or at an IP law firm supporting global IP matters related to prosecution (filing and securing patents) in a field(s) related to biology, chemistry or biochemistry, such as pharmaceuticals, health, etc.
Demonstrated ability in setting IP portfolio strategy and implementing through effective patent drafting and prosecution (both directly and supervising outside firms) across various technology platforms and modalities. Experience with IP portfolios relating to clinical trial candidates preferred.
Collaborative and consultative team player who possesses an ability to work well both independently and in a team environment.
Pragmatic business acumen with the demonstrated ability to recognize the business consequences of legal advice.
Strong organizational and project management skills with high level of attention to detail and accuracy.
High energy and drive, including an ability to work beyond regular business hours, if necessary. A "roll-up-the-shirt-sleeves" attitude.
Excellent interpersonal/people skills and the ability to interact effectively at all levels of the organization and with outside counsel.
Excellent verbal and written communication skills and an ability to convey complex legal principles clearly and concisely.
Mature judgment and experience handling confidential or sensitive information with discretion.
Preferred Qualifications
Prior experience working as an in-house patent attorney for a leading biotechnology company.
An MS or PhD is strongly preferred.
Competencies
Collaborative – Openness, One Team
Undaunted – Fearless, Can-do attitude
Results Orientation – Delivering progress toward our mission. Sense of urgency in solving problems.
Entrepreneurial Spirit – Proactive. Ownership mindset.
CRISPR Therapeutics believes in fostering a dynamic workplace that balances remote work flexibility with the benefits of in-person interactions. Our employees work at least three days on-site, creating a collaborative work environment, where we cultivate mentorship opportunities, increase cross-functional communication and offer opportunities for our employees to connect. Certain lab based and manufacturing positions are located fully on-site.
CRISPR Therapeutics, Inc. is committed to equal employment opportunity and non-discrimination for all employees and qualified applicants without regard to a person's race, color, gender, age, religion, national origin, ancestry, disability, veteran status, genetic information, sexual orientation or any characteristic protected under applicable law.
To view our Privacy Statement, please click the following link: http://www.crisprtx.com/about-us/privacy-policy