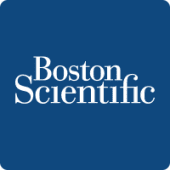 Associate Legal Director, Global Compliance Risk & Remediation
Posted Nov 13
Full Time
Hybrid
Marlborough, Massachusetts
Diversity - Innovation - Caring - Global Collaboration - Winning Spirit - High Performance
At Boston Scientific, we'll give you the opportunity to harness all that's within you by working in teams of diverse and high-performing employees, tackling some of the most important health industry challenges. With access to the latest tools, information and training, we'll help you in advancing your skills and career. Here, you'll be supported in progressing – whatever your ambitions.
About the role:
The Associate Legal Director, Risk and Remediation is responsible for overseeing certain investigations which meet the company's escalation policy to the board and/or involve outside government agencies as well as compliance risk, response and prevention as part of an overall, effective compliance program. The Associate Legal Director will facilitate remediation initiatives and share information across geographies. The Associate Legal Director will work to identify compliance risk areas/issues and then work cross-functionally to remediate those risks/issues as well as lead solutions such that further risks/issues may be avoided pan-BSC. This role will be heavily business facing.
Your responsibilities will include:
Work with a team of investigators to address certain investigations which meet the company's escalation policy to the board and/or involve outside government agencies.
Collaborate closely with the compliance Governance team to inform policy management, board materials, metrics, compliance committee materials, industry association benchmarking, enforcement tracking and other governance initiatives.
Work with multiple stakeholders to achieve goals that are win/win for business and compliance. This includes working with Global Compliance functions (e.g., Investigations, Audit, Third Party), the business, other key functions, and regional and country counsels on trends and priorities and driving remediation from investigative/audit findings, regulatory developments and changes to the business implicating global risk.
Interact, where appropriate, with external counsel, senior management, and other key stakeholders.
Serve as ambassador between key international markets and global legal and compliance structures to help drive mutual understandings of key risks and challenges, as well as to promote consistently and/or country-based approaches where appropriate.
Help promote legal and compliance's desire to be a "seat at the table" in key business and risk areas.
Establish and report metrics on remediation to senior leadership, including Corporate, Divisional and Regional management.
Perform root cause analyses to recommend company corrective and preventive action.
Support development of the Global Compliance annual risk assessment and annual plan.
Proactively identify opportunities where Global Compliance can add value to the Company.
Required Qualifications:
10-15 years of experience within a large company, consulting and/or law firm specializing in the healthcare industry.
Understanding and experience implementing elements of a compliance program with deep knowledge of compliance risk areas, governance programmatic requirements, policy development, metrics and complex investigations.
Deep understanding of the elements of an effective compliance program.
Experience working with the business, direct and indirect market structures and strategic plans.
Able to build relationships and credibility with senior leadership of countries, regions and divisions.
Exceptional program management skills, including ability to develop and implement global efforts.
Excellent communication skills across many cultures and people of diverse backgrounds, including strong writing skills.
Ability to develop collaborative partnerships and communicate the strategic value proposition of Legal and Global Compliance.
Requires integrity and sound judgment.
Self-starter who is a team player, with the ability to be effective in a dynamic, evolving and fast-paced environment.
Ability to travel ranging between 0% - 10% of the job.

As a leader in medical science for more than 40 years, we are committed to solving the challenges that matter most – united by a deep caring for human life. Our mission to advance science for life is about transforming lives through innovative medical solutions that improve patient lives, create value for our customers, and support our employees and the communities in which we operate. Now more than ever, we have a responsibility to apply those values to everything we do – as a global business and as a global corporate citizen.
So, choosing a career with Boston Scientific (NYSE: BSX) isn't just business, it's personal. And if you're a natural problem-solver with the imagination, determination, and spirit to make a meaningful difference to people worldwide, we encourage you to apply and look forward to connecting with you!