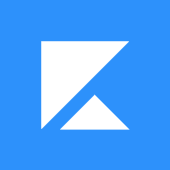 Payments Operations Manager
Posted Nov 14
About Us
We power the creator economy.
Founded in Irvine, California, in 2010, Kajabi is the leading platform helping creators and entrepreneurs (who we call Heroes) turn their knowledge and experience into sustainable online businesses. With Kajabi's integrated platform, Heroes have a single ecosystem to build and market their digital products, including online courses, communities, coaching, newsletters, podcasts, and more. Tens of thousands of Heroes rely on Kajabi as the backbone of their business and have collectively earned over $6 billion in sales from more than 85 million end customers using Kajabi.
Kajabi is filled with individuals who are unafraid to fail and eager to help one another. Our values of customer obsession, ownership, ambition, fostering belonging, simplification, and controlling our destiny are core to how we work. We are tenacious in the face of challenges, take the initiative to solve problems, and operate from a place of empathy and openness, seeking to understand many points of view.
Learn more at www.kajabi.com and follow @Kajabi on TikTok, Facebook, Instagram, LinkedIn, and Twitter.
Payments Operations Manager
The ideal candidate is a curious, motivated, resourceful, and team-oriented individual who enjoys the following:
Working independently while being a collaborative member of a team
Solving complex and novel problems in a fast-paced environment
Continuously working to ensure efficiencies are created and processes are streamlined
Obsessed with ensuring a great Hero experience
The Impact you will make
The Kajabi Payments Team is looking to hire an exceptional teammate who will be responsible for scaling & overseeing a team responsible for risk monitoring, fraud investigation, reviewing merchant activity, and customer inquiries. Self-sufficiency is key to success in this position on this expanding team. Experience in people management, fraud management, onboarding, chargeback responses, dispute resolution and card network compliance are required for this role.
As a Payments Operations Manager, you will:
Assess ongoing risk and due diligence needs for both newly onboarded and existing customers
Investigate, oversee, and complete comprehensive investigations on accounts that flag in merchant monitoring, dispute, AML, and bespoke reporting
Develop quality assurance processes surrounding decisioning and customer communications
Supervise agent activity to ensure all tasks are completed in accordance with SOPs and process documentation
Refine and adapt risk approaches to ever-evolving trends in order to protect the company against risk posed by operations and subscriber activity
Maintain reporting for senior leadership on risk performance; inclusive of team metrics, customer experience, and service level agreements
Ensure that a white glove customer experience is provided to our merchants while still protecting Kajabi's financial interests
Complete Merchant Risk Assessments & Risk Reviews as necessary to ensure compliance with card brand rules as well as mitigate fraud & credit risk.
Perform other ad-hoc risk related duties as assigned
Attributes for Success
A minimum of 5 years' experience in merchant risk, specifically within the payment processing space
2+ years of supervisory/management experience
A self-starter who has a detective-ish streak and a hunger for answers
High attention to detail and an ability to multitask
Comfortable making decisions with large monetary implications in a fast-paced environment
A risk-identifying problem solver: you believe that nothing can't be solved or improved
Kajabi Team Benefits Package
Company paid premiums for medical, dental and vision insurance for self and family
Company-sponsored HSA account
Company 401K, 100% match up to 6% of employee contributions
Equity
Flexible vacation policy
Telecommuting
Educational Allowances
Fitness incentives package
Company-funded mental health resources
Wellness perks
How To Apply
Sound like a good fit for you? Click apply, below!
Remote and local applicants welcome! Links - Send along any links that best showcase your experience, i.e. your portfolio, LinkedIn, blog posts, other writing samples, etc.
External Posting
The salary range for this US-based role is $93,737-125,049 + bonus + equity + benefits (health, welfare, retirement, and paid leave). Our salary ranges are determined by role, level, and location. The range displayed reflects the minimum and maximum target for new hire salaries. Actual base salary may vary based upon, but not limited to, internal equity, internal salary ranges, market data, applicant's skills and prior relevant experience, education, certain degrees, training, certifications, geographic location, travel requirements, and business needs.
Kajabi LLC is an Equal Opportunity Employer. All qualified applicants will receive consideration for employment without regard to race, color, religion, sex, sexual orientation, gender identity, gender expression, national origin, disability, age, veteran status, or any other basis protected by applicable law.