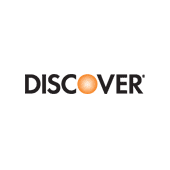 Senior Principal Counsel - Payments Network
Posted Nov 16
About This Role
Discover. A brighter future.
With us, you'll do meaningful work from Day 1. Our collaborative culture is built on three core behaviors: We Play to Win, We Get Better Every Day & We Succeed Together. And we mean it — we want you to grow and make a difference at one of the world's leading digital banking and payments companies. We value what makes you unique so that you have an opportunity to shine.
Come build your future, while being the reason millions of people find a brighter financial future with Discover.
Job Description:
This individual works as part of a team handling legal matters and projects, including business transactions, advising in-house business partners on a wide arrange of issues related to Discover debit and credit card products and initiatives, and development of new payments products and initiatives.
The individual must be able to dig into complex legal issues, provide creative risk-informed guidance that supports effective risk management in accordance with relevant laws and regulations, identify, assess and communicate legal and regulatory requirements and industry best practices, manage assigned resources and budgets (including outside counsel spend). The individual will need to both work well as a part of a close-knit local team and collaborate closely with globally remote teams with a strong emphasis on creative solutions, proactive risk governance, and sound decision making commensurate with firm's risk and compliance program requirements.

Responsibilities:
Exercise prudent discretion and creative decision-making skills in advising business and risk partners on strategic and complex legal issues involving: enhancement of existing and development of new payments products and initiatives; management of relationship with existing and new external payments partners; compliance with domestic and global laws, regulations, and firm's policies; interaction with domestic and international regulators; and collaboration with firm's governance committees.

Provide proactive, creative, and effective legal advice to internal partners supporting payments business teams.

Exercise prudent discretion and decision-making in interactions with domestic and international regulatory, judicial, and counter parties on matters relating to Discover Global Network.

Identify, assess, and provide creative strategic guidance on new or proposed legal and regulatory changes, emerging legal and regulatory risks and trends.

Develop strong understanding of Discover Global Network businesses model, payments industry, and domestic and global payments trends.

Develop strong collaborative relationship with partners across the firm, including Discover Global Network and Legal Organization.

Demonstrate leadership in taking initiative to improve the quality of team processes.

Ensure compliance with corporate and legal guidelines regarding advisory and transactions matters. Utilize contract management tools to manage workflow, track contracts and retain accurate contract records.

Escalate advisory and transactional issues to management as appropriate.

Communicate effectively with colleagues, clients, management, and parties external to Discover

Consult with outside counsel and subject matter experts as appropriate.
Minimum Qualifications
At a minimum, here's what we need from you:
J.D. in Law

3+ years Legal experience supporting consumer financial services products and services, or job related  

Active law license in good standing
Preferred Qualifications
If we had our say, we'd also look for:
Compensation:
The base pay for this position generally ranges between $100,500.00 to $170,100.00. Additional incentives may be provided as part of a market competitive total compensation package. Factors, such as but not limited to, geographical location, relevant experience, education, and skill level may impact the pay for this position.
Benefits:
We also offer a range of benefits and programs based on eligibility. These benefits include:
Paid Parental Leave

Paid Time Off

401(k) Plan

Medical, Dental, Vision, & Health Savings Account

STD, Life, LTD and AD&D

Recognition Program

Education Assistance

Commuter Benefits

Family Support Programs

Employee Stock Purchase Plan
Learn more at MyDiscoverBenefits.com.
What are you waiting for? Apply today!
All Discover employees place our customers at the very center of our work. To deliver on our promises to our customers, each of us contribute every day to a culture that values compliance and risk management.
Discover is committed to a diverse and inclusive workplace. Discover is an equal opportunity employer and does not discriminate on the basis of race, color, religion, sex, sexual orientation, gender identity, national origin, age, disability, protected veteran status, or other legally protected status. (Know Your Rights)