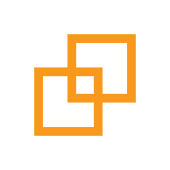 Patent Counsel
Posted Nov 16
Full Time
On Site
Long Beach, California
Company Overview:
A rocket company at the core, Relativity Space is on a mission to become the next great commercial launch company. Meeting the needs of a growing demand for space infrastructure, our rockets will revolutionize how we connect and communicate on Earth by getting satellites to space. We have developed a vertically integrated technology platform in which we leverage additive manufacturing, artificial intelligence, and autonomous robotics to 3D print rockets. Our unique approach enables rapid product iteration, allowing us to push the boundaries of what's possible today and unlock the full potential of 3D printing for tomorrow. Join us on this extraordinary journey, as we work together to transform our vision into reality.
Team:
Our legal team is small, nimble, and entrepreneurial: a startup within a startup. Our Patent Counsel will execute on Relativity's intellectual property roadmap and partner closely with other teams, including Engineering & Manufacturing and Launch & Infrastructure to identify, develop and protect Relativity's patentable intellectual property rights. You will help support and scale Relativity's patenting efforts as we continue to develop our Factory of the Future, partnering closely with our engineering teams to protect the value of their innovations. We will rely on your technical judgment and proficiency in harvesting and reviewing inventions to expand our patent portfolio and develop our IP rights. You are willing to present creative solutions to challenges you come across and tackle tough issues, all while being driven by a strong ethical compass. This role generally will be on site in Long Beach at least three days a week. Fully remote and alternative hybrid options are not available.
What you'll do:
Interface with R&D and product teams to identify, review, and analyze patentable inventions.
Draft invention disclosures on behalf of engineers and collect documentation to support disclosure sessions.
Search and analyze patents and technical publications.
Prepare and collect assignments and declarations from inventors.
Manage outside counsel in filing and prosecuting domestic and foreign applications and facilitate communications between outside counsel and engineers.
Prepare drafts of patent applications.
Assist in IP licensing, joint development agreements, sponsored research agreements, and litigation matters.
What you need to know:
JD, bar admission required
Registration to practice before the U.S. Patent & Trademark Office
BA/BS in a materials science, engineering, physics, or applied science discipline
Additional technical background or demonstrated understanding of metallurgy, additive manufacturing, robotics, and/or software, preferably related to AI/machine learning.
Minimum 2 years of experience in the patent field, including patent application preparation and prosecution
Experience analyzing the patentability of inventions, drafting opinions of counsel and other legal documents
Ability to network with technical teams to mine for patentable inventions and to lead invention brainstorm sessions
Proficiency with USPTO systems
Experience working with foreign associates before foreign patent offices
Ability to communicate clearly, both orally and in writing, with engineers, attorneys, staff, and external contacts
Ability to organize and prioritize a heavy workload in a dynamic and complex environment to meet deadlines and daily requirements, while maintaining exceptional accuracy
Ability to provide quality client service to both internal and external contacts
Self-starter attitude, willingness to take the lead on complex issues and follow through to completion
Nice to haves but not required:
Knowledge of basic docketing platforms.
In-house experience.
Prior experience working with a startup environment or demonstrated ability to succeed in a fast-paced environment.
Experience working in the aerospace or defense industry, knowledge of International Traffic in Arms Regulations
Experience with trademark prosecution or trademark interferences
Experience with legal issues impacting open-source software
Intellectual property due diligence experience (defensive and offensive)
Relativity Space offers competitive salary and equity, a generous vacation policy, an annual L&D stipend and more!
We are an equal opportunity employer and value diversity at our company. We do not discriminate on the basis of race, religion, color, national origin, gender, sexual orientation, age, marital status, veteran status, or disability status.
The below-range represents Relativity Space's current good-faith pay scale for this role. Relativity Space reserves the right to modify or update this range at any time.
Compensation is only one part of our entire total rewards package. To see some of the benefits & perks we offer, please visit here:
https://px.sequoia.com/relativityspace
Hiring Range: