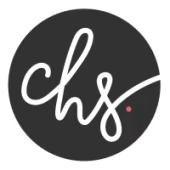 Sr. Government Relations Representative - Pipelines & Terminals
Posted Nov 16
Full Time
On Site
Laurel, Montana
Summary
CHS has an exciting opportunity in our Pipelines & Terminals division in McPherson, KS or Laurel, MT. We are looking for a Senior Government Relations Representative to maintain a Public Awareness Program covering all CHS Pipelines and facilities that fall under the oversight of the Pipeline and Hazardous Materials Safety Administration (including assets participating in public awareness associations in Kansas, Texas, Nebraska, Oklahoma, North Dakota, and Montana), performing regulatory monitoring and reporting, interpreting regulatory requirements, training field staff, supervising contractors, meeting with governmental agencies at the state and federal level, performing effectiveness evaluations, coordinating surveys of target audiences, coordinating development of the corporate pipeline websites, reviews of internal and external program elements, and administering the Public Awareness program. Responsible to represent CHS during federal inspections by the Pipeline and Hazardous Materials Safety Administration (PHMSA).
You must be a self-motivated, detail-oriented, results-driven individual with a commitment to quality, accuracy, and the ability to organize and prioritize workloads to meet deadlines. Excellent communication skills, both verbal and written, with a strong commitment to customer service and the ability to work in both a team environment and on self-directed tasks are necessary.
Champion the Public Awareness Program throughout the organization. Own the Public Awareness written program and develop procedures designed to meet federal regulatory requirements. Document compliance processes, conduct gap analysis, identifies corrective compliance actions, develops coordinates, implements, and updates policies and procedures to maintain compliance with PHMSA regulations. Prepare regulatory reports. Maintain accurate records for all public awareness activities. Perform and coordinate required program reviews and updates. Make recommendations to management on program improvements. Travel will be required up to 50% of the time for this position.
Monitor and interpret PHMSA Regulatory activity for changing requirements, best practices, benchmarks, and trends. Represent CHS during PHMSA Public Awareness Program and/or Integrated Inspections. Perform internal and external audits of system performance.
Coordinate involvement of local staff for Face-to-Face meetings with Emergency Responders, Public Officials, Affected Public, and Contractors. Participate in State Pipeline Associations and Damage Prevention Councils. Review and establish contracts, evaluate vendor performance, and program standardization to ensure compliance with applicable regulation. Responsible for developing, executing, and analyzing marketing research programs. Cultivates and maintains relationships with corporate communications and interact with the media and community leaders.
Coordinate surveys, conduct annual program reviews, and measure program effectiveness.
Coordinates website design, content management, purchase of materials, to promote awareness and build traffic. Develops press releases in collaboration with state associations and corporate communications and marketing staff.
Perform other duties as required or directed.
Minimum Qualifications (required)
Bachelor's degree in Legal Studies, Accounting, Business, Business Administration, Finance, Economics, or related field
4+ years of experience in Public Awareness and/or Damage Prevention
Additional Qualifications
10 plus years experience in Public Awareness, Damage Prevention and/or Pipeline Operations.
Previous experience serving on State OneCall or Pipeline associations boards.
Effective oral and written communication skills.
Adept at interacting with staff at all levels within the organization.
Performs well in a team environment.
Must be results orientated with the ability to make decisions in a timely and effective manner.
Effective skill set to multitask and maintain productivity.
Commitment to compliance with applicable regulations and CHS Company policies and procedures.
Able to use personal computer software proficiently, including spreadsheets, database, word processing and presentation software.
Knowledge of SharePoint and website design and administration.
Proficient with MS Word, Excel, Outlook, SharePoint, and PowerPoint
Able to provide a valid state driver's license, present an acceptable driving record and maintain it.
Able to work overtime (scheduled and/or unscheduled, nights and/or weekends) occasionally, as needed or required to meet established deadlines.
Pre-employment screening is based on the job requirements and industry guidelines and may or may not be required for the position. If required, selected candidates must pass pre-employment screenings to include all or a combination of drug, criminal, motor vehicle check, physical requirements and FMSCA Clearinghouse
Physical activities include but are not limited to: climbing, balancing, stooping, kneeling, crouching, crawling, reaching, standing, walking, pushing, pulling, lifting, use of fingers, grasping, and hearing.
Able to work successfully in an office environment with moderate daily pressure to meet deadlines.
Able to travel to work or field locations, and to attend meetings, training and conferences/seminars, including overnight stays up to 25%
CHS offers a competitive total compensation package. Benefits include Health, Dental, Vision, Hearing, Life Insurance, Health and Day Care Savings Accounts, Paid Vacation, 401K, Company Funded Pension, Profit Sharing, Long and Short Term Disability, Tuition reimbursement, and Adoption assistance.
CHS is an Equal Opportunity Employer.