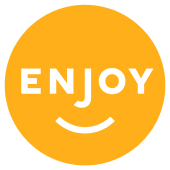 Compliance Analyst
Posted Nov 16
Full Time
On Site
Nashville, Tennessee
The role of Compliance Analyst is a full-time, non- attorney position within Asurion's Legal Regulatory Team, and has the responsibility of ensuring the company maintains ongoing compliance with laws and regulations governing portable electronics insurance, service contracts, warranties and other ancillary products and services in all jurisdictions in which Asurion does business. The Compliance Analyst will be providing support for multiple regulatory attorneys and compliance professionals. The ideal candidate needs to effectively communicate with staff members of all levels, be a project manager and be comfortable working on multiple tasks and/or projects and with software programs (e.g., SharePoint, Power BI, Tableau, Microsoft Word, Excel and PowerPoint)

The ideal candidate will be self-motivated and detail oriented, with excellent problem-solving and decision-making skills, strong time management, and may have some experience in the insurance or technology industries and/or has 2-3 years of relevant experience.
Essential Duties & Responsibilities:
Establish strong collaborative relationships with cross functional team.
Assisting legal regulatory attorneys and other regulatory compliance professionals as needed in their day-to-day activities, as required by business and legal needs
Conduct legal research and analysis
Lead as the project manager for various projects and liaison with cross functional teams
Maintaining files in a SharePoint database that serves as a repository for all matters handled by the regulatory team
Document processing - in particular, PowerPoint presentations, Excel spreadsheets, and data/records management
Drafting correspondence, contracts and other legal documents (knowledge of higher formatting functions in Word, e.g. automatic numbering, headers/footers, etc. is a must) under the direction of the attorneys and other compliance professionals
Ability to assist Legal Team and its partners effectively with billing, timekeeping, change management, new systems and processes.
Document existing policies, procedures and guidelines; develop one-stop-shop for online resources and training and formulate educational plans around such policies/processes.
Work effectively to meet both internal and external deadlines
Conduct periodic reviews of internal processes to ensure compliance with State requirements; assist leader with process improvements as a result of the reviews.
Demonstrates good analytical skills and judgment to evaluate factual and qualitative information in complicated or novel situations.
Qualifications:
Bachelor's degree in relevant field
2-3+ years of relevant experience
Proficiency with SharePoint, Power BI, Tableau, PowerPoint, Excel and Word necessary
Excellent oral and written communication skills
Must possess exceptional attention to detail, strong judgment, confidence, and collaborative problem-solving skills
Effective time management skills and the ability to schedule and prioritize work and deliverables to ensure on-time response to a large variety of changing demands & requirements
Expertise and/or significant experience with technologies deployed throughout the enterprise by developing and supporting its use
Ability to read, write, analyze, and interpret complex instructions, documents, laws, and regulations
Highly organized and digs for detailed understanding to thoroughly comprehend the issues and implications of potential actions and solutions
Excellent written and verbal communication skills and demonstrating flexibility, composure, and nimble thinking when business conditions or goals change