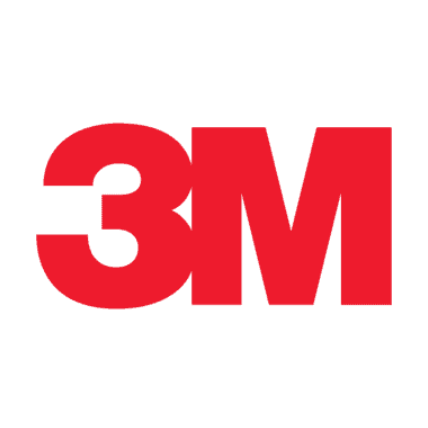 Litigation and Discovery Counsel Enterprise Risk Management *
Posted Nov 17
Job Description:
Collaborate with Innovative 3Mers Around the World
Choosing where to start and grow your career has a major impact on your professional and personal life, so it's equally important you know that the company that you choose to work at, and its leaders, will support and guide you. With a diversity of people, global locations, technologies and products, 3M is a place where you can collaborate with other curious, creative 3Mers.
This position provides an opportunity to transition from other private, public, government or military experience to a 3M career.
The Impact You'll Make in this Role
As a Litigation and Discovery Counsel Enterprise Risk Management Director you will have the opportunity to tap into your curiosity and collaborate with some of the most innovative and diverse people around the world. Here, you will make an impact by:
Strategically managing complex litigation and discovery across nation-wide civil and criminal litigations, as well as regulatory actions, including supervising outside counsel and consultants, e-discovery vendors, and internal Legal Affairs colleagues
Proactively advising 3M business and Legal Affairs colleagues regarding litigation and company risk
Partnering with 3M business and specialist lawyers to mitigate regulatory or litigation risk
Contributing to the efficiency and effectiveness of the Enterprise Risk Management team, including operations and budget management
Your Skills and Expertise
To set you up for success in this role from day one, 3M requires (at a minimum) the following qualifications:
Possess a Juris Doctor degree (completed and verified prior to start) from an accredited law school
Ten (10) years+ of litigation practice in a private, public, government or military environment
Minimum of five (5) years of deep experience in the strategic management of discovery, in state and federal courts
Additional qualifications that could help you succeed even further in this role include:
Experience serving as in-house counsel
Experience serving as lead discovery counsel on MDL and/or class-action litigation, including overseeing the development of discovery strategy, development of affirmative and responsive discovery, and working with client resources to manage discovery efficiently
Experience working with contract/discovery attorneys
Experience developing/negotiating/managing protective orders and ESI protocols
Experience with all forms of e-discovery technology, including Relativity, Ringtail/Nuix, Opus2, TAR and CAL
Experience with civil and criminal litigation, particularly mass torts, product liability, or environmental actions
Experience managing or coordinating large teams
Experience managing budgets and operations
Work location:
Work Your Way Eligible (Employee choice to work remote, on site, or hybrid)
Travel: May include up to 20% domestic/international
Relocation Assistance: May be authorized
Must be legally authorized to work in country of employment without sponsorship for employment visa status (e.g., H1B status).
Supporting Your Well-being
3M offers many programs to help you live your best life – both physically and financially. To ensure competitive pay and benefits, 3M regularly benchmarks with other companies that are comparable in size and scope.
Chat with Max
For assistance with searching through our current job openings or for more information about all things 3M, visit Max, our virtual recruiting
The expected compensation range for this position is $251,462 - $307,343, which includes base pay plus variable incentive pay, if eligible. This range represents a good faith estimate for this position. The specific compensation offered to a candidate may vary based on factors including, but not limited to, the candidate's relevant knowledge, training, skills, work location, and/or experience. In addition, this position may be eligible for a range of benefits (e.g., Medical, Dental & Vision, Health Savings Accounts, Health Care & Dependent Care Flexible Spending Accounts, Disability Benefits, Life Insurance, Voluntary Benefits, Paid Absences and Retirement Benefits, etc.). Additional information is available at: https://www.3m.com/3M/en_US/careers-us/working-at-3m/benefits/.
Learn more about 3M's creative solutions to the world's problems at www.3M.com or on Twitter @3M.
Responsibilities of this position include that corporate policies, procedures and security standards are complied with while performing assigned duties.
Our approach to flexibility is called Work Your Way, which puts employees first and drives well-being in ways that enable 3M's business and performance goals. You have flexibility in where and when work gets done. It all depends on where and when you can do your best work.
Pay & Benefits Overview: https://www.3m.com/3M/en_US/careers-us/working-at-3m/benefits/
3M is an equal opportunity employer. 3M will not discriminate against any applicant for employment on the basis of race, color, religion, sex, sexual orientation, gender identity, national origin, age, disability, or veteran status.
Please note: your application may not be considered if you do not provide your education and work history, either by: 1) uploading a resume, or 2) entering the information into the application fields directly.
3M Global Terms of Use and Privacy Statement
Carefully read these Terms of Use before using this website. Your access to and use of this website and application for a job at 3M are conditioned on your acceptance and compliance with these terms.
Please access the linked document by clicking here, select the country where you are applying for employment, and review. Before submitting your application you will be asked to confirm your agreement with the terms.