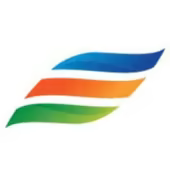 Director, Legal Operations and Administr
Posted Nov 07
Full Time
Remote
Philadelphia, Pennsylvania
Job Description
Description
We're powering a cleaner, brighter future.

Exelon is leading the energy transformation, and we're calling all problem solvers, innovators, community builders and change makers. Work with us to deliver solutions that make our diverse cities and communities stronger, healthier and more resilient.

We're powered by purpose-driven people like you who believe in being inclusive and creative, and value safety, innovation, integrity and community service. We are a Fortune 200 company, 19,000 colleagues strong serving more than 10 million customers at six energy companies -- Atlantic City Electric (ACE), Baltimore Gas and Electric (BGE), Commonwealth Edison (ComEd), Delmarva Power & Light (DPL), PECO Energy Company (PECO), and Potomac Electric Power Company (Pepco).

In our relentless pursuit of excellence, we elevate diverse voices, fresh perspectives and bold thinking. And since we know transforming the future of energy is hard work, we provide competitive compensation, incentives, excellent benefits and the opportunity to build a rewarding career.

Are you in?

PRIMARY PURPOSE OF POSITION
Responsible for leading the business functions of the Legal Department which include implementation of technical projects, outside counsel management, financial management, business planning and analysis, human resources, innovation, systems management, and general administration. This professional position has support staff management responsibilities. The overall objective of this position is to relieve attorneys of as much administrative detail as possible.

PRIMARY DUTIES AND ACCOUNTABILITIES
Responsible for implementation of technical improvements that require cross-functional collaboration, oversight and management, and financial discipline to drive departmental efficiencies.
Responsible for departmental financial planning and budget management, working in close collaboration of departmental leadership and attorneys who work with outside counsel.
Responsible for managing administration of outside counsel, including annual relationship meetings with firms, monitoring spend with outside counsel and performing fee negotiations; and for pro bono and diversity reporting.
Responsible for managing function that executes, implements, and communicates departmental communications; education, training, and professional development; and onboarding of new employees.
Responsible for managing, in consultation with HR, the retention, hiring, and salary administration for department personnel; and the monitoring of open positions.
Responsible for executing department surveys and benchmarking, analyzing reports and statistical data, and preparing analysis and presentations for senior management.
Track performance associated with legal business initiatives and performs special projects/assignments, represents Legal at various meetings, and facilitates communication and adherence to corporate and Legal policies and initiatives.

JOB SCOPE
Responsible for driving technology improvements that lead to efficiencies for department personnel.
Manage the operational function of the Legal Department.
Manage all financial and personnel-related issues in the Department.
Able to think strategically and work collaboratively with department personnel and across Company.
Qualifications
MINIMUM QUALIFICATIONS
Bachelor of Arts or Sciences degree from accredited institution.
At least 10 years of professional experience in managing legal operations and the implementation of technology solutions.
Possesses and applies a comprehensive knowledge of the legal field to the completion of complex assignments.
Demonstrated leadership skills in strategy, development, planning, organizing, coordinating and evaluation activities.
Ability to work independently and exercise good business judgment.
Ability to work cross-functionally in large organization.
Excellent written and oral communication skills; demonstrated software capabilities.
Demonstrated ability to take initiative and proven effective manager.