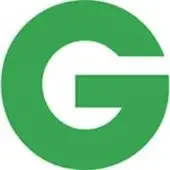 Employment and Compliance Counsel
Posted Nov 14
Description
Are you a highly experienced and driven legal professional looking for an exciting opportunity to make a meaningful impact?
Groupon is an experiences marketplace that brings people more ways to get the most out of their city or wherever they may be. By enabling real-time mobile commerce across local businesses, live events and travel destinations, Groupon helps people find and discover experiences––big and small, new and familiar––that make for a full, fun and rewarding life. Groupon helps local businesses grow and strengthen customer relationships––resulting in strong, vibrant communities. Even with thousands of employees spread across multiple continents, we still maintain a culture that inspires innovation, rewards risk-taking and celebrates success.
Groupon is seeking a talented Employment & Compliance Counsel to join our dynamic team. Reporting directly to the Vice President, Deputy General Counsel, this role offers a unique blend of autonomy, collaboration, and the chance to work on high-profile projects that shape our global business.
We're a "best of both worlds" kind of company. We're big enough to have resources and scale, but small enough that a single person has a surprising amount of autonomy and can make a meaningful impact. We're curious, fun, a little intense, and kind of obsessed with helping local businesses thrive. Does that sound like a great way to grow your career? Let's get into the details:
You'll spend time on the following:
Provide legal advice and counsel on a wide range of employment matters, including employment contracts, workplace policies, EMEA trade unions/works councils, privacy issues, performance management, internal investigation, disciplinary actions, and terminations.

Be a key advisor on compliance legal matters, and conduct regular employment and compliance training to employees.

Maintain and support Groupon's Global compliance hotline and investigate and respond to any issues raised.

Manage and oversee employment litigation.

Conduct legal research to stay up-to-date on employment and compliance laws and regulations in various jurisdictions and ensure compliance.

Update and maintain employment and compliance policies.
We're excited if you have:
3+ years experience handling employment and compliance related legal issues and litigation and providing advice concerning the same including within the EMEA jurisdiction. Privacy experience is a plus but not required.

Experience working with, or advising clients with respect to, trade unions and/or works councils within EMEA.

Experience with advising multinational corporations.

Prior in-house experience is encouraged but not required.

Excellent communication skills and an outstanding ability to explain legal matters.

Ability to think and act quickly and decisively.

Proven track record of working independently and driving projects to completion with minimal supervision

Flexibility, self-starting attitude, and a strong work ethic, enabling you to thrive in a fast-paced and evolving environment

Strong organizational skills, allowing you to manage multiple projects simultaneously

Demonstrated desire for personal growth and an eagerness to take on new challenges and responsibilities over time

Excellent English written and oral communication skills, including the ability to present complex legal concepts clearly and concisely

A team player with an ability to collaborate effectively with cross-functional teams

If performed in New York City, Seattle, or the Bay Area in California, the salary range for this role is between $122,500.00 and $192,500.00. If performed in New York (outside of New York City), Washington State (outside of Seattle), California (outside of the Bay Area), or Colorado, the salary range for this role is between $113,400.00 and $178,200.00. The salary range for this role may be different if performed from another location. This role is eligible for participation in a performance-based cash incentive program.
Groupon's purpose is to build strong communities through thriving small businesses. To learn more about the world's largest local ecommerce marketplace, click here for the latest Groupon news. Plus, be sure to check out the values that shape our culture, guide our strategy and make our company a great place to work. And just don't take our word for it. Hear from real Groupon team members, learn more about our inclusive employee groups, and check out our benefits. If all of this sounds like something that's a great fit for you, then click apply and let's see where this takes us.
Groupon is an Equal Opportunity Employer
Qualifications for employment, promotion, and other terms and conditions of employment are based upon the ability to perform the job. Equal-employment opportunities are provided to all applicants and employees without regard to race, creed, religion, color, age, national origin, sex, disability, medical condition, sexual orientation, gender identity or expression, genetic information, ancestry, marital status, military discharge status (excluding dishonorable discharge), veteran status, citizenship status, or other legally protected status. We are all responsible for maintaining this policy. Groupon is committed to providing reasonable accommodations for qualified individuals with disabilities and disabled veterans in our job application procedures. If you need assistance or an accommodation due to a disability, you may email us at hraccommodations at groupon.com. If you have concerns related to Groupon's equal employment opportunities, you may contact Groupon's Ethics Reporting Service Ethicspoint.